Intensive outpatient programs (IOPs) offer structured outpatient treatment with more hours per week so you can get a higher level of care while living at home.
If you're looking for addiction rehab or mental health treatment in the Denver, CO, area, several options are available to you, including inpatient and outpatient care. Intensive outpatient programs (IOPs) provide you with a higher level of care needed to stay sober while allowing you to live at home or in a sober living community.
What Is an Intensive Outpatient Program?
An intensive outpatient program (IOP) is a structured form of outpatient care that offers at least 9 hours of services per week. Most IOPs provide a combination of individual counseling, group therapy and medical appointments.
If you're in an IOP, you will likely spend several hours at a time in treatment, several times per week. For example, you might attend treatment three evenings a week in three-hour blocks.
Benefits of IOP Programs
IOP programs benefit those in addiction recovery because they offer a higher level of structure to help people stay sober. With an IOP, you do not just see a counselor once a week for an hour. Instead, you participate in several hours of individual and group counseling per week in a safe, substance-free environment. Beyond the high degree of structure, you can expect the following benefits when participating in an IOP:
Regular, frequent medical and therapeutic care from licensed addiction treatment providers, including physicians, counselors and social workers
Structured time to focus on recovery every week
The ability to continue living at home and caring for family
Flexibility in scheduling to fit around your work schedule
Lowered cost compared to more intensive programs like residential rehab
Difference Between Outpatient and Intensive Outpatient Program
IOP falls under the umbrella of outpatient care since patients continue to live at home while in an IOP. However, IOPs are different from standard outpatient care. An IOP is more structured and offers more weekly service hours. IOP services offer at least 9 hours of services per week and as many as 19 hours weekly. On the other hand, standard outpatient services offer under 9 hours of services per week.
Since intensive outpatient programs offer more structure and a higher level of care, they are typically appropriate for people who have a more severe mental health issue or addiction, or several risk factors for relapse. Standard outpatient care is suitable for patients who are already stable or who have already completed a higher level of care and are ready to decrease the intensity of their treatment.
How Does an IOP Program Work?
Patients who are in an IOP typically report to a specialty treatment center for their appointments. During their IOP treatment, patients work with a full team of licensed providers, including physicians, social workers, addiction and mental health counselors and nurses.
IOP programs typically involve a combination of services that address all of the needs that come along with recovering from an addiction. In addition to participating in regular individual and group counseling sessions, people in an IOP may meet with a physician for medication management to treat mental health conditions. IOP programs may also provide medication-assisted treatment (MAT) to those with alcohol or opioid use disorder, which combines counseling with medications that help reduce drug cravings and withdrawal symptoms.
How Long Does Intensive Outpatient Rehab Last?
The specific length of time you spend in intensive outpatient rehab will depend on your unique needs and circumstances. The National Institute on Drug Abuse has found that treatment generally should last at least three months to be effective. Longer durations of treatment are linked to a greater likelihood of stopping drug use long-term, so it is important to choose an IOP that provides services lasting three months or more. You may need to remain in an intensive outpatient program for longer than this. Your treatment provider will be able to plan a program that meets your needs and update your plan as you continue to recover.
How Much Does an IOP Program Cost?
The costs of an IOP program will vary based on the length of time you spend in treatment, which treatment center you use, and the intensity of the services you receive. For example, if you receive just individual and group counseling with a social worker, your costs will be lower than someone who receives these services in addition to MAT or appointments with a psychiatrist to manage medications.
While exact costs will vary significantly, research provides a general idea of what you can expect to pay for an intensive outpatient program. A recent study found that at the start of opiate addiction treatment, the average monthly cost of IOP treatment was $3,148 per person.
Is IOP Treatment Covered by Insurance?
The figure noted above is the average cost of IOP rehab without considering insurance coverage. If you have insurance, you likely will not have to pay the entire cost of an IOP program out-of-pocket. You may have to pay a copay for each appointment, but insurance often covers at least some or sometimes all of the cost of IOP services.
The Affordable Care Act requires that Medicaid plans and those offered on state health insurance exchanges cover substance abuse and mental health treatment as an essential benefit. Private health insurance plans must cover behavioral health services to the same extent that they cover medical services. What this means is that many insurance plans offer some sort of coverage for IOP programs, which reduces the cost you pay out-of-pocket.
You can contact your insurance provider to learn more about what is specifically covered under your plan. Denver Mental Health and Counseling can also help verify your insurance coverage for you. 
Intensive Outpatient Therapy at Denver Mental Health and Counseling
Denver Mental Health and Counseling by The Recovery Village offers IOP addiction treatment to those in Colorado. As an outpatient-only facility, we specialize in providing quality IOP services with several sessions per week. This can include individual and group therapy sessions, medical appointments and case management. Patients may also receive medication-assisted treatment and dual diagnosis treatment for co-occurring disorders when medically appropriate. Like all treatment centers by The Recovery Village, our program is accredited by The Joint Commission and led by an experienced and compassionate team of licensed professionals.
Ready To Get Started?
If you're struggling with drug or alcohol abuse, Denver Mental Health and Counseling is here to help. Located in Highlands Ranch, we are convenient to Denver and surrounding locations like Boulder, Fort Collins and Colorado Springs. Contact us today to get more information about our intensive outpatient services and reach lifelong recovery.
Editor – Melissa Carmona
Melissa Carmona puts years of writing and editing experience to work helping people understand substance abuse, addiction and mental health disorders.
Read more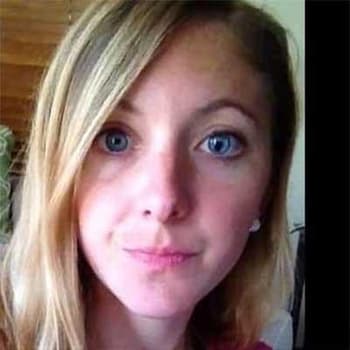 Medically Reviewed By – Jenni Jacobsen, LSW
Jenni Jacobsen is a licensed social worker through the Ohio Counselor, Social Worker and Marriage and Family Therapist Board. She has seven years of experience working in the social work field, working with clients with addiction-related and mental health diagnoses.
Read more
Sources
---
Medicaid Innovation Accelerator Program. "Overview of Substance Use Disorder (SUD)[…]ivery System Reforms." Medicaid.gov, April 2017. Accessed March 24, 2022.
Substance Abuse and Mental Health Services Administration. "Medication-Assisted Treatment (MAT)." January 10, 2022. Accessed March 24, 2022.
National Institute on Drug Abuse. "Principles of Drug Addiction Treatment: […] (Third Edition)." September 18, 2020. Accessed March 24, 2022.
Larochelle, Marc R., et al. "Relative Cost Differences of Initial Tre[…]Opioid Use Disorder." Medical Care, October 2020. Accessed March 24, 2022.
Abraham, Amanda J., et al. "The Affordable Care Act Transformation o[…] Disorder Treatment." American Journal of Public Health, January 2017. Accessed March 24, 2022.
Medical Disclaimer
Denver Mental Health Counseling by The Recovery Village aims to improve the quality of life for people struggling with substance use or mental health disorder with fact-based content about the nature of behavioral health conditions, treatment options and their related outcomes. We publish material that is researched, cited, edited and reviewed by licensed medical professionals. The information we provide is not intended to be a substitute for professional medical advice, diagnosis or treatment. It should not be used in place of the advice of your physician or other qualified healthcare providers.